We start the week with an Ethos Statement linked to the Christian Value that we are focusing on. The Ethos Statements, along with the teachings from the bible, are an integral part of our culture as they help children to reflect on themselves and the world around them. 
Autumn 1: Kindness and Creation
Autumn 2: Friendship and Forgiveness
Spring 1: Peace and Thankfulness
Spring 2: Endurance and Hope
Summer 1: Humility and Trust
Summer 2: Wisdom and Compassion
We have different Collective Worship slots to enjoy. 
Mrs Ellis holds them in person, or sends us videos while we can't be together.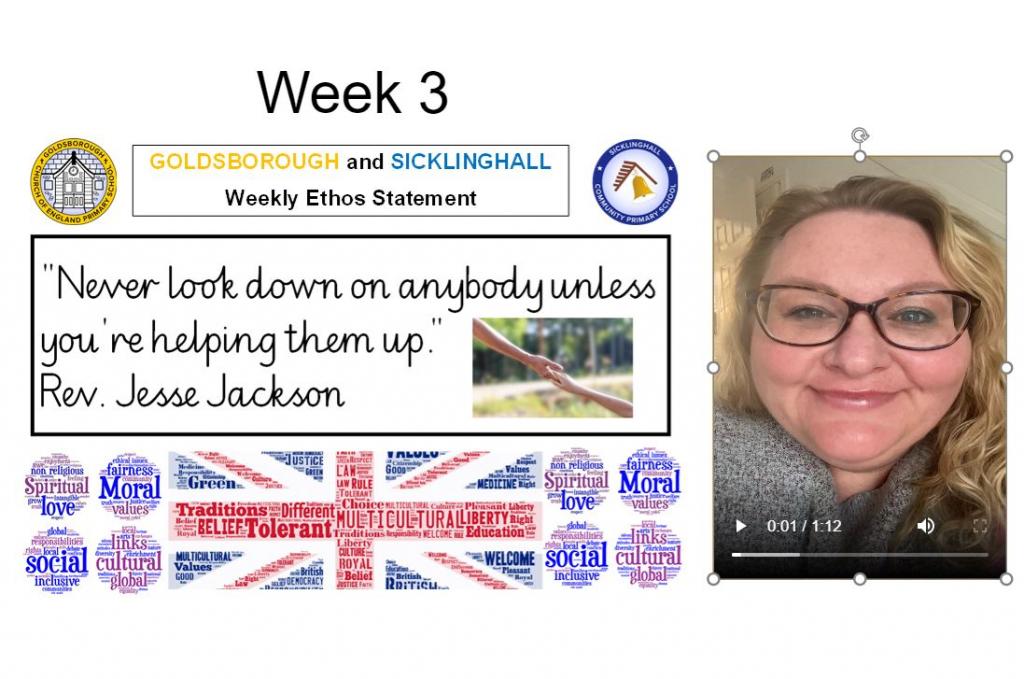 Reverend Stroma visits us in person or by video link! This is something that has been really important to us during lock down.
We sometimes recite our school prayer or The Lord's Prayer. At other times, the Teacher or Rev. Stoma will share a different prayer with us.